Call Best Electric Co. Inc. Today!
Contractor Licenses
Electrical Contractor: #17530
Master Electrician: #17117
General Contractor: #GC1626601
Hours of Operation
Mon - Fri: 8 am - 5 pm
Sat - Sun: Closed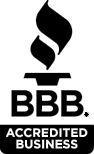 Can't say enough good about how great a job the guys did installing under-cabinet lights in our kitchen. Extremely professional, not a wire showing anywhere, and left the place spotless.
Great job, very knowledgeable & friendly people.
I can't say in words how much I appreciate them! Highly recommend!
Best Electric Co.
For all of your electrical needs call Best Electric Co. We're licensed and insured to streamline your next job!
Master Electrician serving the Wichita Falls area since 1981
Address: Best Electric Co., 2606 Grant St, Wichita Falls, TX, 76309-5305
Phone: 940-696-2758
Email: bestElectJanis@aol.com
installation, repairs, and upgrades to existing electrical wiring and new wiring